---
The 5th edition of the EnerSolar + Brasil | Feira Internacional de Tecnologias para Energia Solar (International Fair of Solar Power Technologies), the leading industry renewable energy fair, will bring together from May 10 to 12, 2016 the whole productive chain of solar, photovoltaic, wind energy, biomass segments at São Paulo Expo Exhibition & Convention Center, São
---
Notice to the general public
• Free event for industry professionals; • Forbidden to enter the event wearing sleeveless shirts, shorts or slippers; • Forbidden the entrance of individuals aged under 16, even if accompanied by parent; • The fair credential is personal and not transferable and its use is mandatory; • The. Fair organizer reserves the right to withdraw the visitor that cause any disorder or disrupt the smooth running of the event. Your credential will be confiscated and new unauthorized access; • Participants of the fair are aware and agree that the event organizer has exclusive rights to use of image (photos and footage) of people, stands and products to promote the event at any time; • Photos and/or shooting stands and/or products can only be made with the express permission of the exhibitor.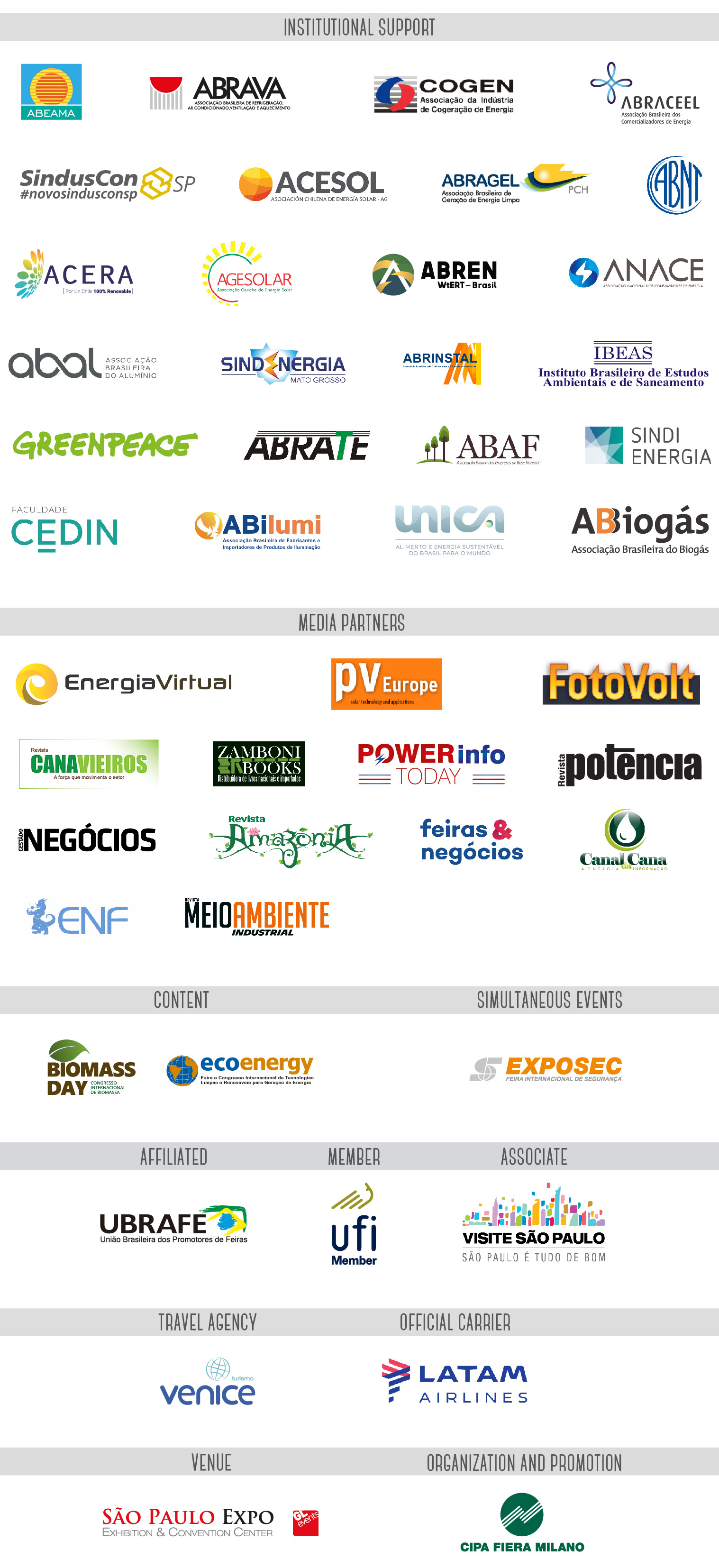 Cipa Fiera Milano is specialized in trade shows and technical publications, and aims at approaching organizations and creates business opportunities and relationships through the creation of large fairs and publishing targeted magazines in Latin America.
Avenida Angélica, 2491 - 20 floor - Cj. 203 / 204
+55 (11) 5585-4355

+55 (11) 3159-1010
www.feiraecoenergy.com.br
Copyright @ 2021 Feira Ecoenergy. All Rights Reserved.